Banyuls-sur-mer
Remodeling of the seaside promenade
Banyuls-sur-Mer is situated just a few kilometers from the border with Spain. It is the second largest and most southern seaside resort in France. This town has always high season due to its sunny location and unique natural heritage as well as to its historical, culinary and architectural legacy. The responsible municipality, wishing to enhance these advantages to put them in the service of its citizens and to respond to tourism purposes, pronounces an ambitious project of redesign and renewal of this seaside promenade. It lays this project in the hands of Yannick Salliot, landscape architect.
The town of Banyuls-sur-Mer, under the guidance of Mayor Jean-Michel Solé, has decided in 2017 to reconquer its seafront. Along with many other touristic sea resorts, highly frequented during summer, Banyuls-sur-Mer has lost its "red thread of a creative unit" and in particular its "visual relationship" with the Sea. Merging and compression of surfaces as well as materials, used from the 50s on and luck of unity in furniture clearly deface the readability of this place, whose natural character simply would be sufficient for its uniqueness.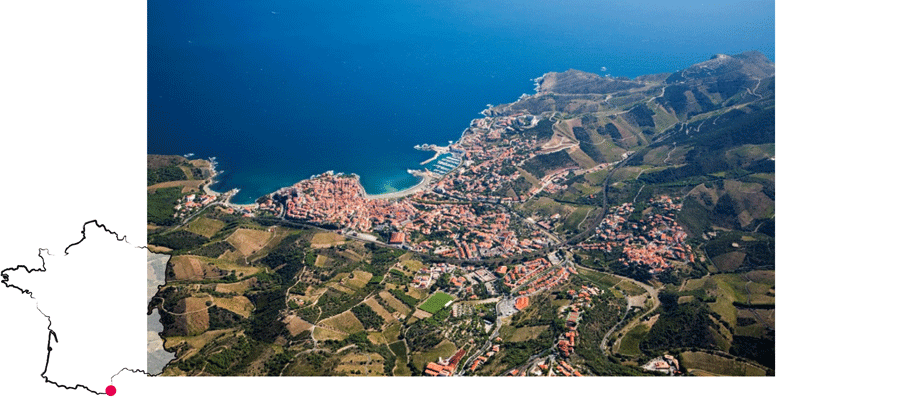 TO TRANSFORM THE SEAFRONT INTO A REMARQUABLE PLACE
The seafront should be clear and "gentle" in order to return BANYULS its original character in the heart of a natural landscape with extraordinary expressiveness and unique beauty. 

« The ambitious program aims to make this seafront to a remarkable place, a beautiful promenade and a space, which is connected to the city center and its business life. The urban transport shall be appeased, the public space again available for their users, the economic and touristic attractiveness of the city highlighted, the terraces of cafés and restaurants and road and pavement surfaces harmonized… . The Mayor has expressed his willingness to "blow a fresh wind of modernity and unit onto the promenade and to prepare for the future of this place", adds Yannick Salliot of the Frys Associés Landscape Agency.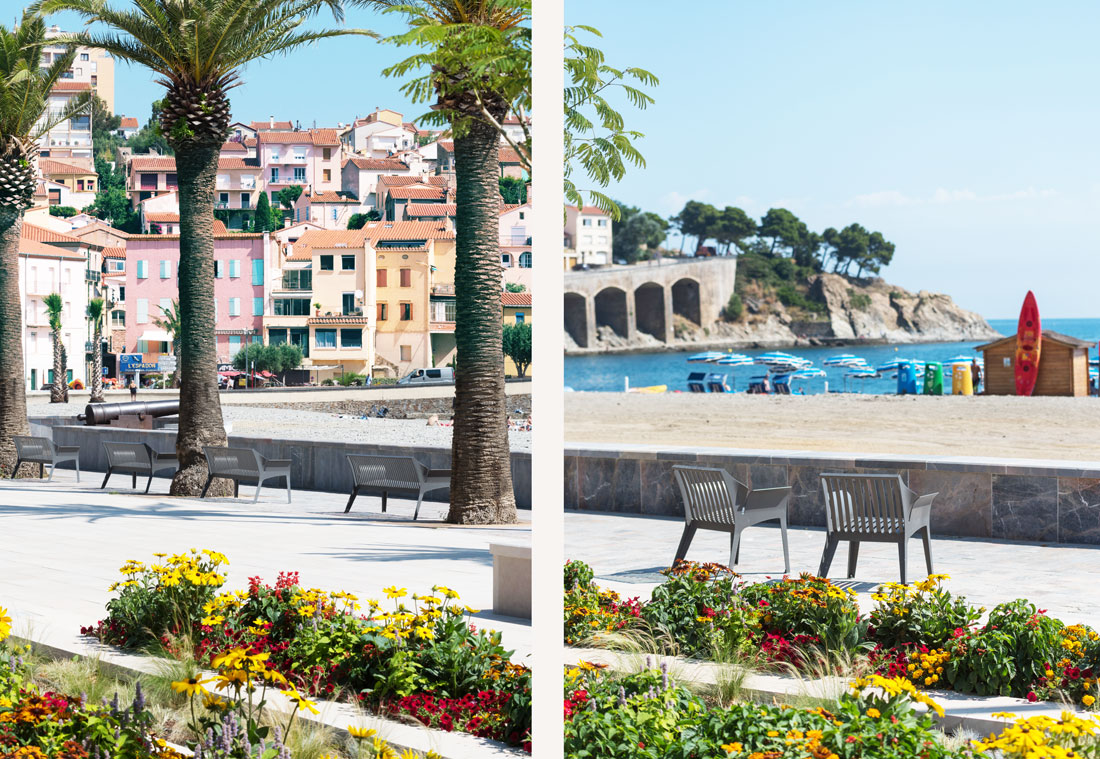 THE BENCH IN THE HEART OF THE CATALAN RHYTHM OF LIFE
Another central element, almost an inevitable default, was to express again the Catalan identity of Banyuls. An identity privileging life in public space and in its center, the public bench, which has its own perfect personality. 
It is the heat which forces to this "social life" outside, which wakes up after sunset. The landscape architect mentions also the importance of the bench, which is inevitably deeply anchored in Catalan culture. A real point of attraction within Catalan municipalities, as a place where discussions collide and tensions will be appeased, where future is prepared and alliances begin… . Yannick Salliot notes, that some concrete benches of the 50s "were respectfully disposed of their concrete fundament" to be reorganized facing each other: a distribution, which probably suits better to the City Councilors, discussing with each other.
A PROJECT 100 % DESIGNED ON THE SPOT

To respond to this work, the employees of the landscape agency have applied a unique strategy. "We have rented a hotel in which we have set up our working space for a week: we worked day and night with everyone involved in this project: the city, the region, companies in charge, services, associations, commercials and citizens".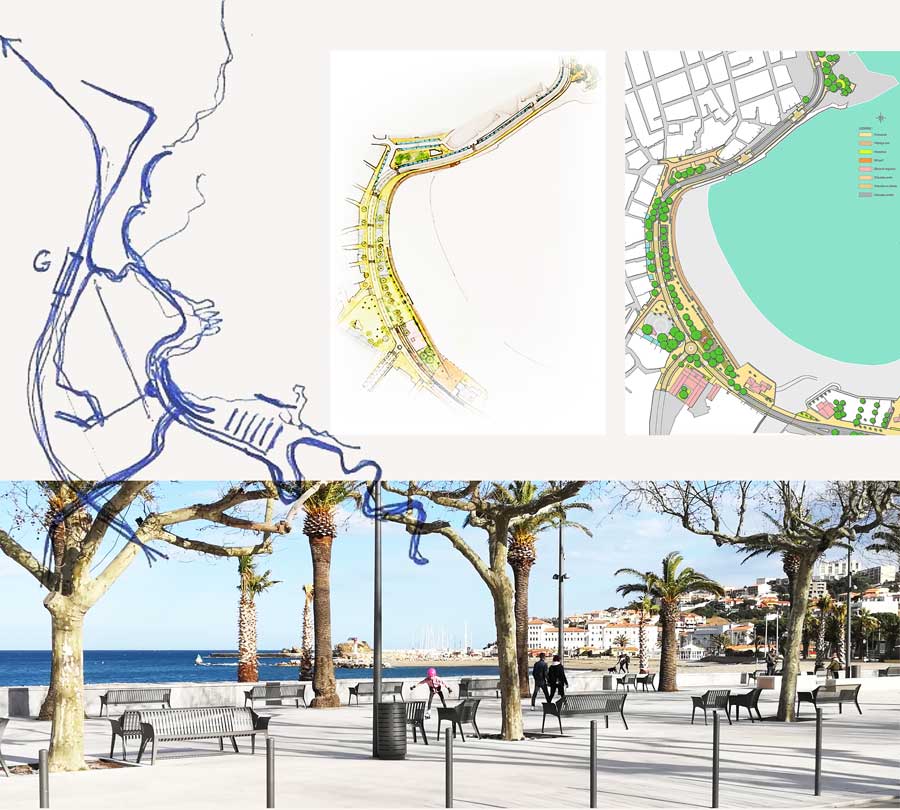 At lowest doubt or question we came together at the spot to clarify the one or other point. "During these exchanges we developed the consensus of an ambitious but realistic project. This working method allows us to provide a precise project, in the long run, elegant and adapted to each season in order to respond to the expectations of residents and tourists as well as to incorporate the seafront in the cultural heritage and landscape", adds Yannick Salliot.  
A gentle swing, flowing lines, coordinated in scale, carefully selected in materials, well thought-out details and soft lightening, these are the main points of this project. This quest for simplicity and for a design, that combines tradition and modernity, has led to a choice of urban furniture without any compromises.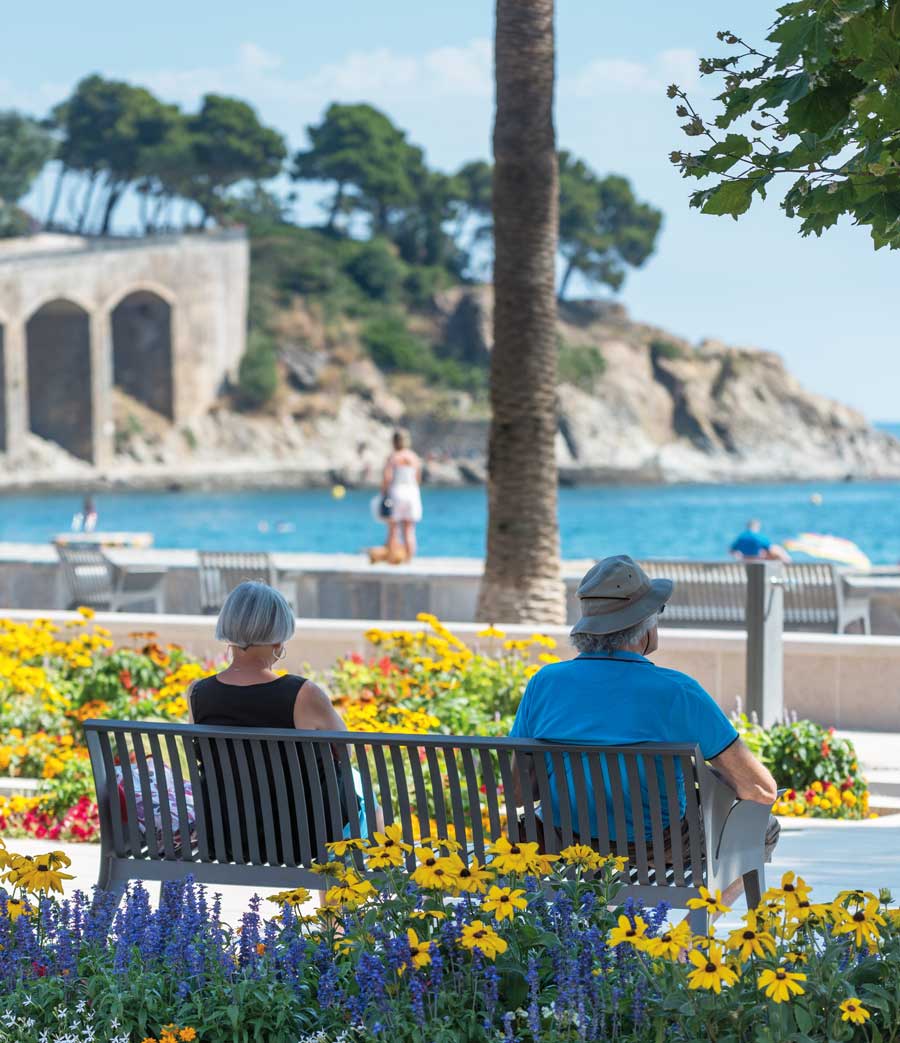 HOW BANYULS DECIDES FOR VANCOUVER
« I have known Aréa for a long time. Simplicity in design, thought-out ergonomics, robustness and durability, well placed in price … : I admire the company values as much as their quality of products. The Vancouver series has attracted very quickly our attention due to its design and wide range of available seats. To confirm this choice I have invited the decision makers to proceed for a "test-sitting" at the Aréa booth at the "Salon des Maires" (a Parisian fair, aimed for French city and town administrations). The goal has been to discover the company and its team and to test the quality of the proposed bench model. Although this model has been very appealing, the fact, that it is made entirely out of metal, brought doubts that the seat will be too hot in full heat during summer. 
"The metal strips do have a thermic interest, they are neither hot nor cold"
Laure and Gilles Boudou, the company leaders, spoke from experience that the metal strips, which are the company's brand, have not only aesthetic interest but also a thermic one : "They are neither hot nor cold", adds Yannick Salliot. Sharing this opinion, a bench was put at place one summer long. This convincing test gave opportunity to everyone who was using the bench to express full satisfaction. And finally, it happened, that a bench whose name evokes snow and the Pacific Ocean has found its place under the hot sun on the Mediterranean Sea…
BANYULS SUR MER LAYOUT OF THE SEASIDE PROMENADE
Urban, Landscaping and Coastal Layout
Project management  TPFi - FRYS Paysage + FRYS Lumière - Agence Rayssac
Contracting owner the City of Banyuls-sur-mer
Research studies 2015-2017
Building site 2016-2018 (2 phases)
Surface 3 ha / 1km linear
Amount of expenses 3 000 000 € excl. tax
Date :
Juillet 2019
/
Author :
Yann-Yves Corlouër
/
Credit :
Photo © Panoramique René Limbourg - Aérienne : Frédéric Hédelin - Autres : Agence FRYS & E.Belondrade
Augmented reality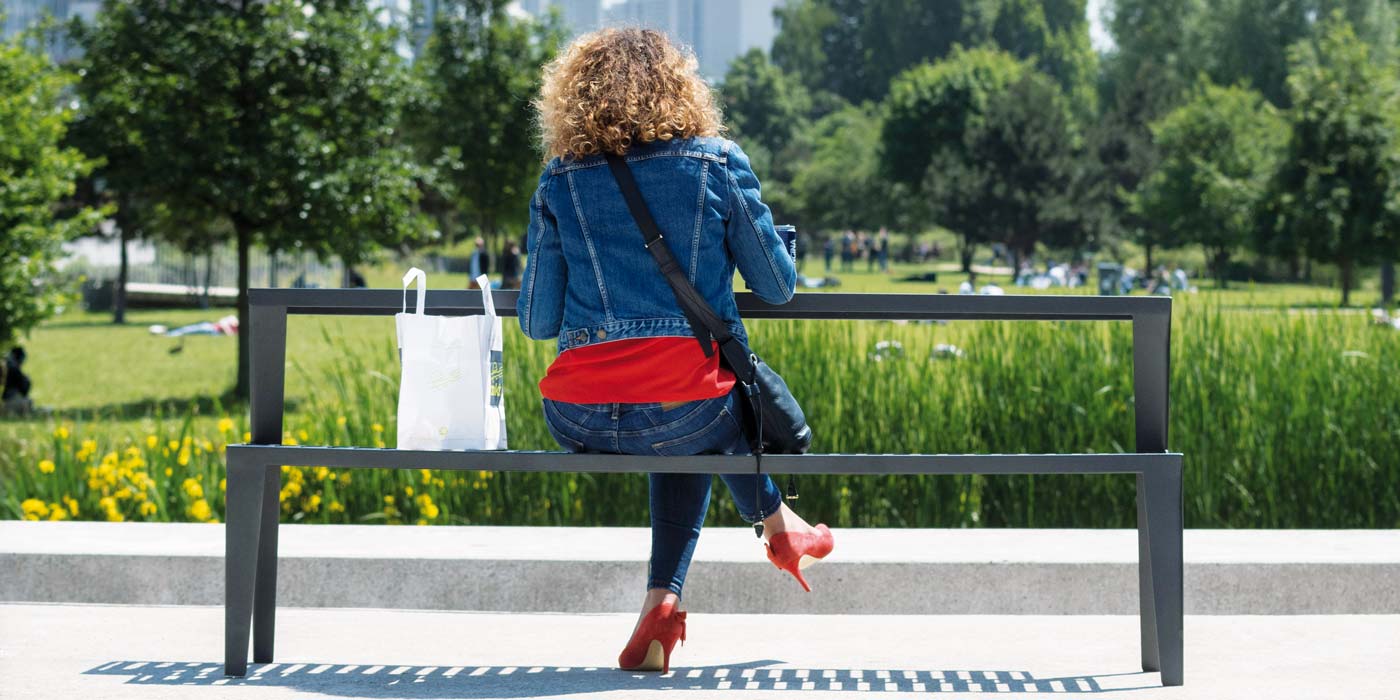 As a passionate and tireless observer of the city, Aréa has put on virtual reality glasses to "enrich" the user experience of citizens living in the public space.
Learn more