THE GENESIS
The story is as simple as the sight of someone sitting on a bench. Rich, and rare, like that of someone who takes all his height once seated.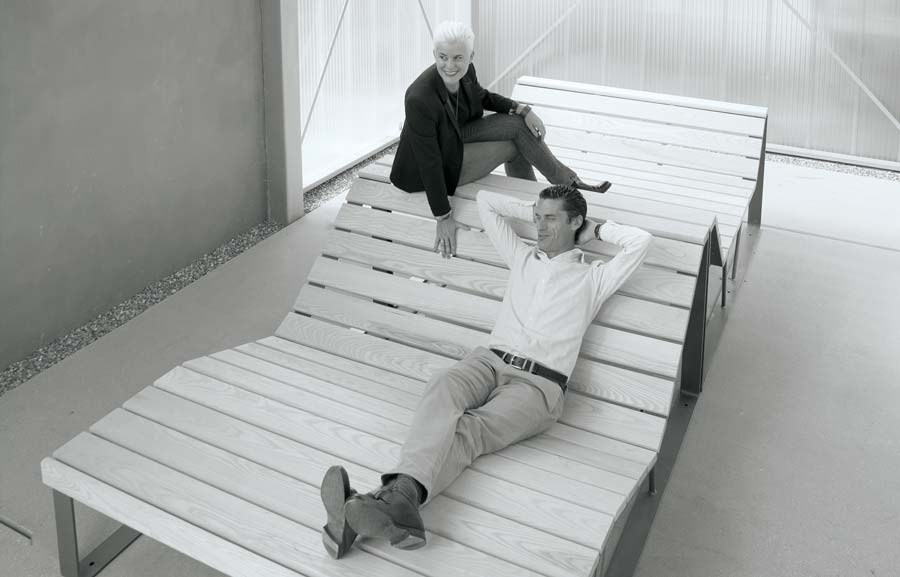 OUR VISION
Public service furniture
This early immersion has put us in a position to constantly reinvent Aréa to innovate, explore, make the first steps towards and offer ... Giving public furniture the level of comfort and choice previously reserved for furniture in the private sphere was the essential contribution of our father. Today, we want to see people take full ownership of this "inside city".
We surrounded ourselves with human skills and are equipped with the industrial means necessary to shape our ideas without any other constraints than those that we set ourselves. Among these, the desire to offer a fair price to the public procurement order.

AND IF THE SMART CITY BECAME CLEVER?
Constantly observing people, the city and its uses for 30 years, we have indeed acquired the structuring conviction that the only social network of the future is called the human.