Our Vision
Public service furniture

Enriching everyday life in public and collective spaces is what guides our work. It is also a passion transmitted by our father, creator of Aréa. Drawing his plans to scale 1:1 in the middle of the living room, he often asked us to sketch a detail, as The Little Prince would have asked "please ... draw me a sheep!".
This early immersion has put us in a position to constantly reinvent Aréa to innovate, explore, make the first steps towards and offer ... Giving public furniture the level of comfort and choice previously reserved for furniture in the private sphere was the essential contribution of our father. Today, we want to see people take full ownership of this "inside city".
Because the city of 2019 is no longer that of 2009 and the expectations of its inhabitants require dedicated solutions. In direct contact with landscape architects, urban designers and city employees we co-build these solutions that will reply to all the needs of the city. The relationship we have built up over many projects is a guarantee of efficiency and a true pleasure.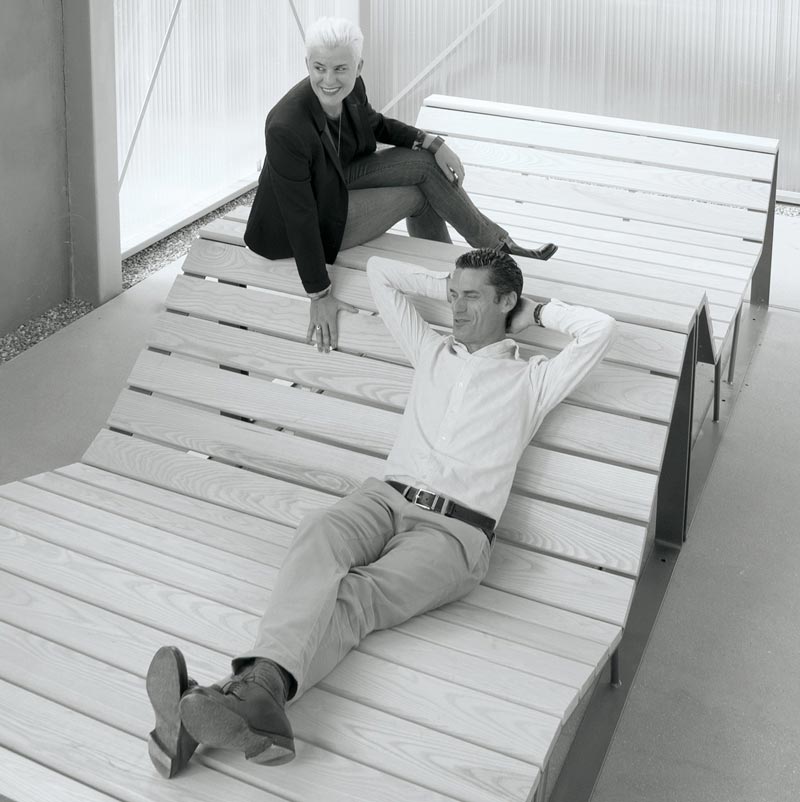 Observation and sharing with designers, exigency, the culture of permanent small progress are the engine of a creativity more than ever turned towards our goal of democratic design: to offer the best design for everyone. It begins by imagining furniture that offers many daily free services to citizens. And these services, we imagine them like a huge opportunity offered to the city.
People want to be able to sit down, have a bite on a bench and throw away the bag that contained their picnic? Yes. What if they waited a lot more? If, like us, they wanted to be able to do sports in the city, play ping pong on a square, to have a basketball game in front of their building, to do push-ups on a suitable structure ... Like us, they want to see the city green, with a botanic palette that plays with diversity to gain ground. Like us, they aspire to a public space where one would feel enough at home to want to meet at a coffee table along the pathways ...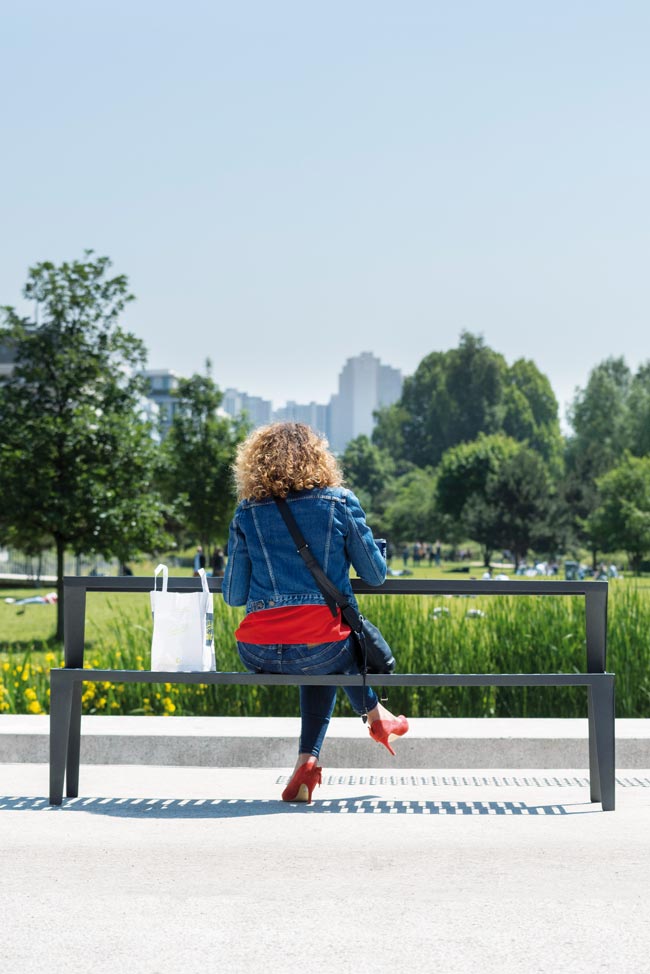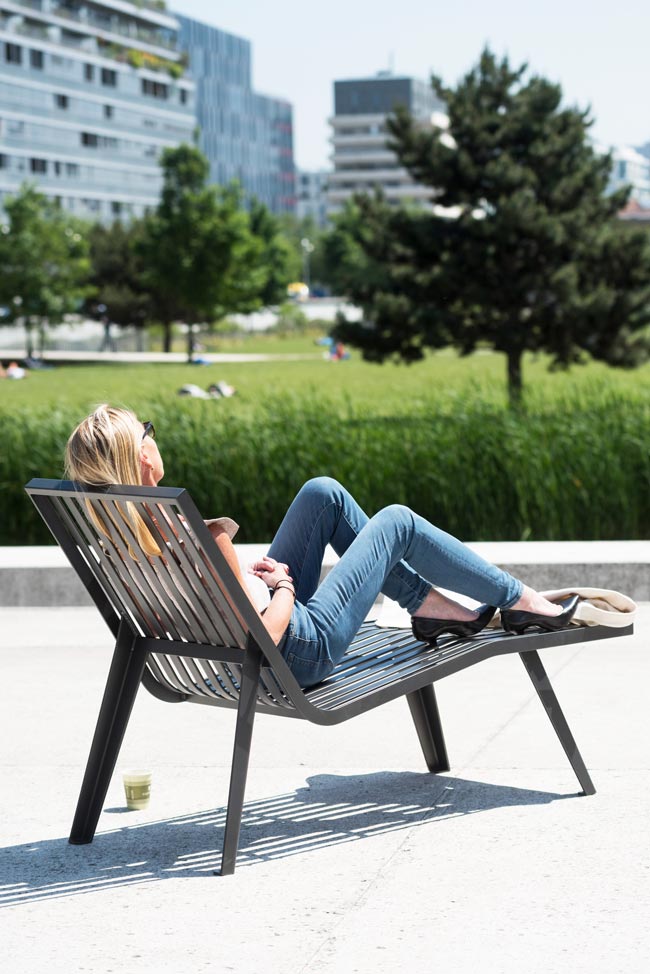 Because, when we speak today about infrastructure, people spontaneously project themselves to equipment dedicated to mobility (roads, bridges or tram lines). However, we think it is essential to give the attention they deserve to "immobility infrastructures" which, alone, allow the city to catch its breath. Benches, litter bins, bike parking, tables, barriers ... we imagine timeless, inspiring and sustainable furniture that enhances the user experience in the public space by making it safer, more welcoming, clean, legible and peaceful.