On the individual scale
In the beginning was the chair
With this range of street furniture, we wanted to give the city the emotion and light of our schoolchild memories. Simple, welcoming and without any frills, Antibes and Nice adopt a compactness that concretizes Aréa's esteem on the individual scaling of street furniture.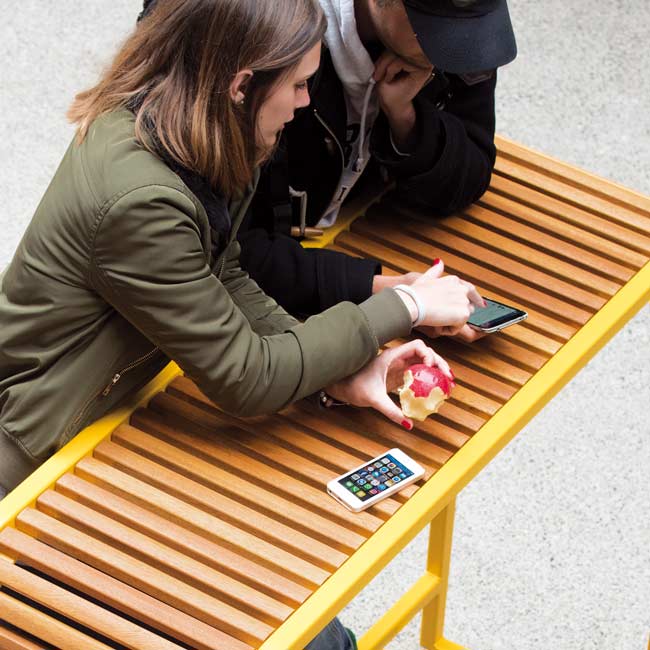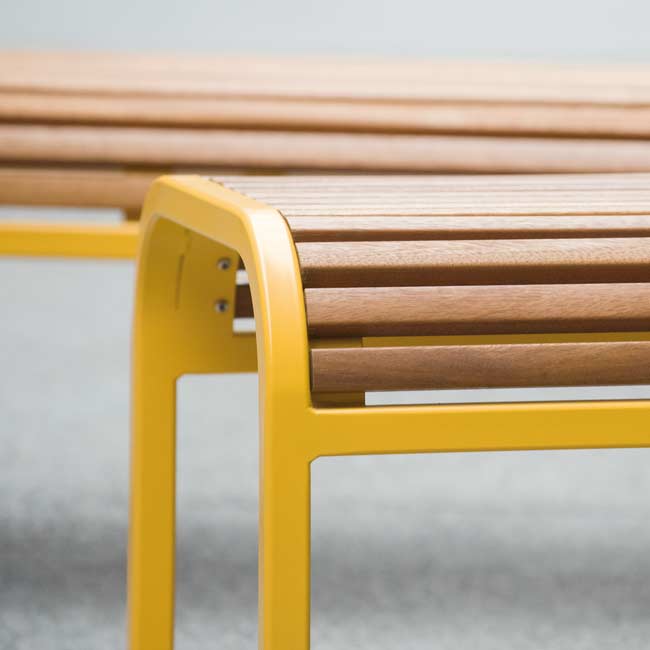 Ottoman, chair, stool, counter ... Are we talking about indoor or outdoor furniture? Indeed, in terms of twenty-first century street furniture, does the sense of this border not stop or it is a historical beginning? It is the conviction of Aréa to restate its leitmotif through the Antibes and Nice ranges: to allow everyone in the public space to find the intimacy and conviviality that one feels at home.
This range also materializes our certainty that the densification of cities requires the availability of a new scale of street furniture. Extrapolated from that of a chair, the Antibes and Nice design is compact and highly transparent.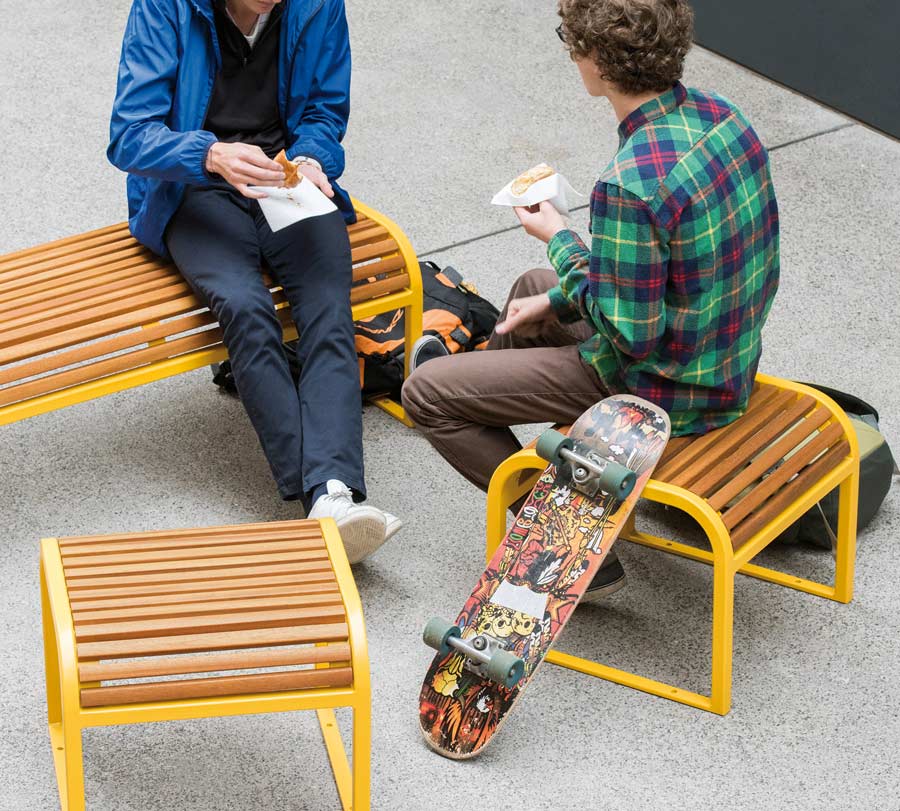 Aesthetic, affordable and welcoming, their components embody democratic design and meet the aspirations and needs of city dwellers in search of a fresh breath of air and a calmer rhythm of life.
Through their design and size, Antibes and Nice can truly be made to measure depending on the atmosphere of a place or an urban space by providing the desired use: work, relaxation, a short break, mealtime ...
Nice's backless seating, arranged in clusters, or associated with Antibes models, invite users to approach each other and share. The minimalist and functional Nice counter reflects the image of a dynamic city in which sitting is just not enough anymore.
The Antibes and Nice seating recently won the 2017 Landezine International Landscape Award (LILA) in the "Product" category.
Date :
Juin 2018
/
Author :
Yann-Yves Corlouër
/
Credit :
E. Belondrade

Uses Community
Another way to connect people together and create communities in a very real, spontaneous and natural manner.