Noé, industry and light

Inaugurated in 2018, the factory of Noé is the latest industrial Aréa site. That's where our furniture is made, before joining the finishing factory of Flourens. Both located on the outskirts of Toulouse, they materialize the will of our brand to guarantee its clients a production "Made in France" as well as exemplary. This factory also embodies our vision of industry: an environment where people enjoy coming to give the best of themselves and their know-how.
We want to be faithful to our beliefs and our values also in the field of production. What sense and credit could have our project of a street furniture which is putting humans in the heart of the city, if the production of this furniture would begin to forget the men and women who create it?
Processing of metal, assembling of parts... 
This is where the Aréa furniture is born and where shape is given to our ideas in order to serve projects of contractors and contracting authorities. Here is the site of cutting, pressing, drilling, assembling, welding, sanding... And yet, the ambience is far from that of the factories working the metal.  
After having surprised the collaborators, the visit never ceases to amaze visitors who can't find none of the stereotypes attached to the industry. Here, everything is bright, colorful, clean, wide and calm. The explication is the specifications, communicated to the architect in charge, Benoît Maire: to reconcile the factory and light to provide a work environment that is, as such, a vector of quality. And this simple approach works out perfectly: the men and women who work there, spontaneously express their pride to intervene in this specific ambience. The quality of the products benefits directly from this attention to all and of everyone to the perfect outfit of this factory.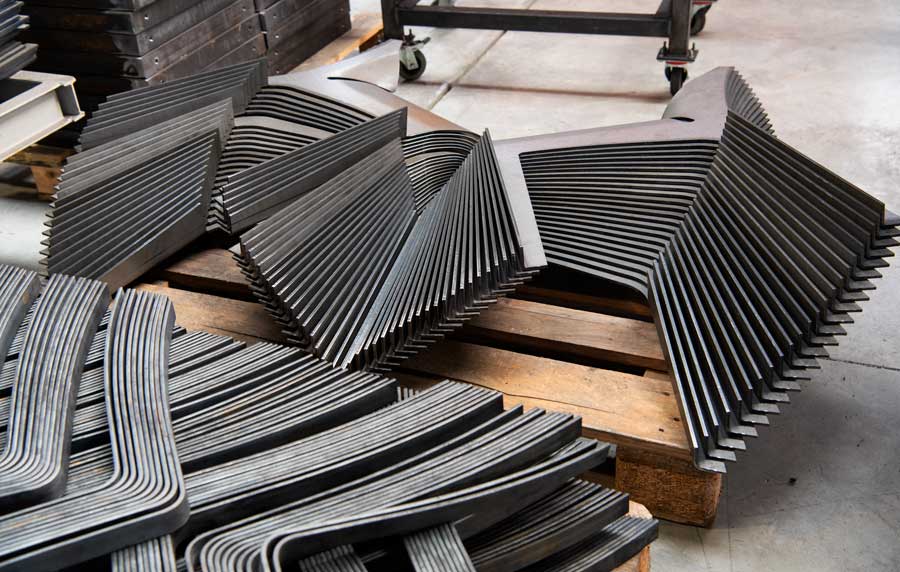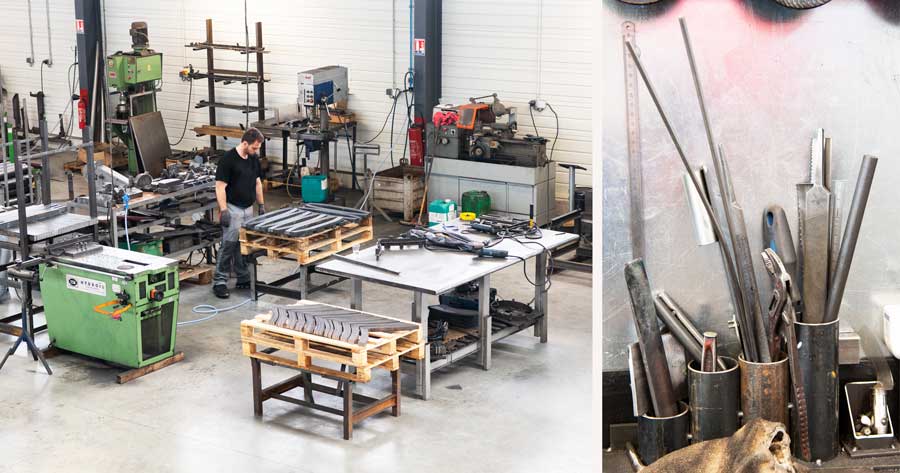 It was in 2016 that we have started the reflection on the creation of this site in Noé. The objective, to have a powerful tool and an attractive site to reach a new milestone in terms of quality and production volume in order to serve the development of Area, including for export.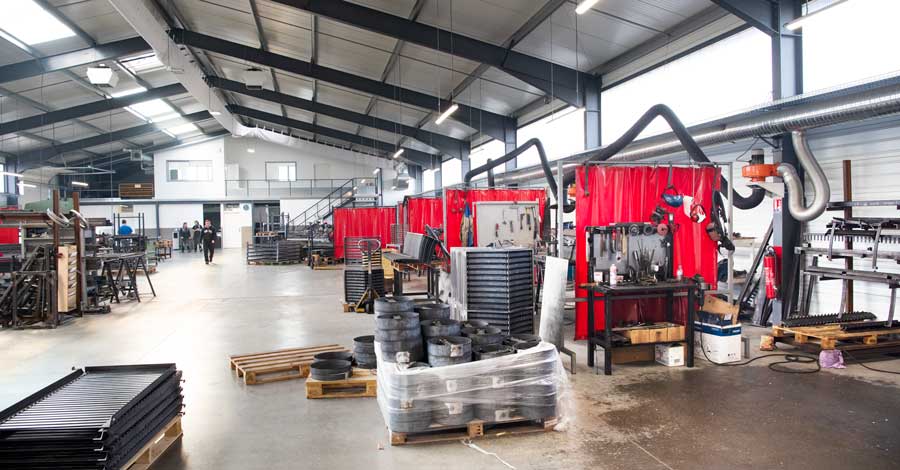 The approach concerning this project is characterized by significant margins of progress - land and industrial margins – which will sequence the scalability of our activity for the next 15-20 years. With a total area of 10,000 m2, the location welcomes a 2 000 m2 building and the possibility of extending over 2 000 m2. Unifying humanly, performing industrially and rational economically, this investment over the amount of 1, 2 M€ has a cost, but no price. It embodies fidelity to our fundamentals and the sense to what we want to give to our future.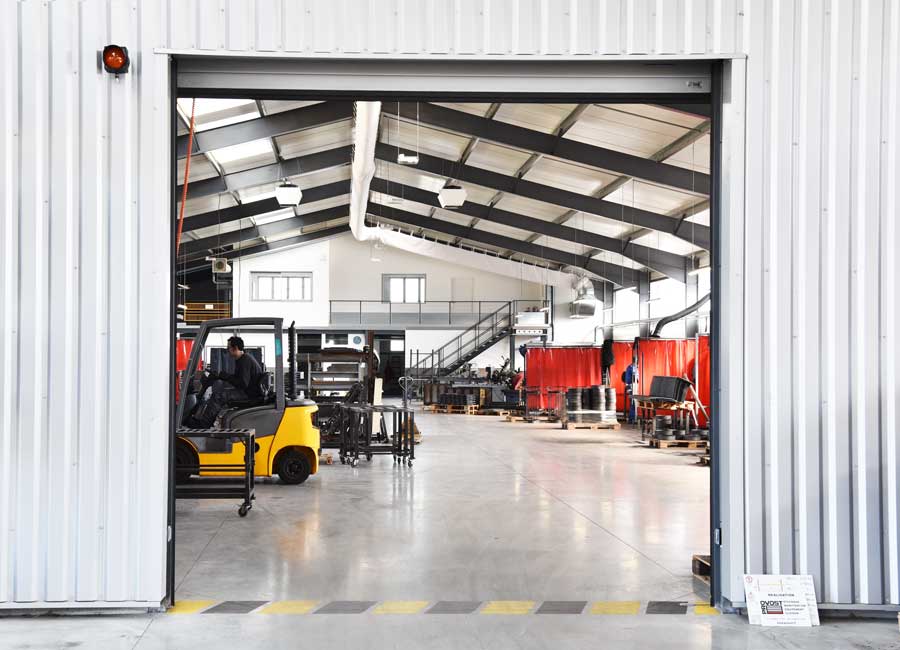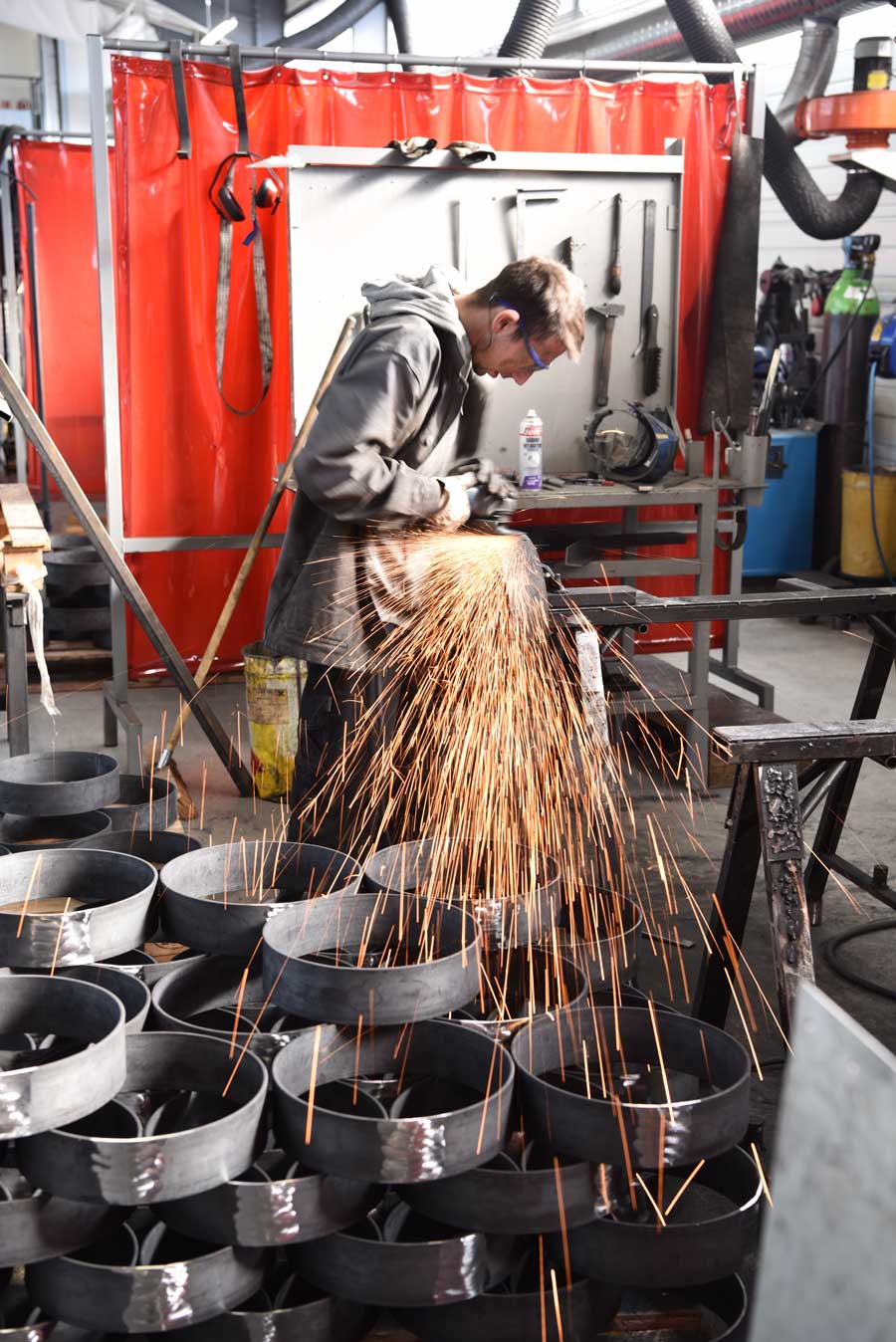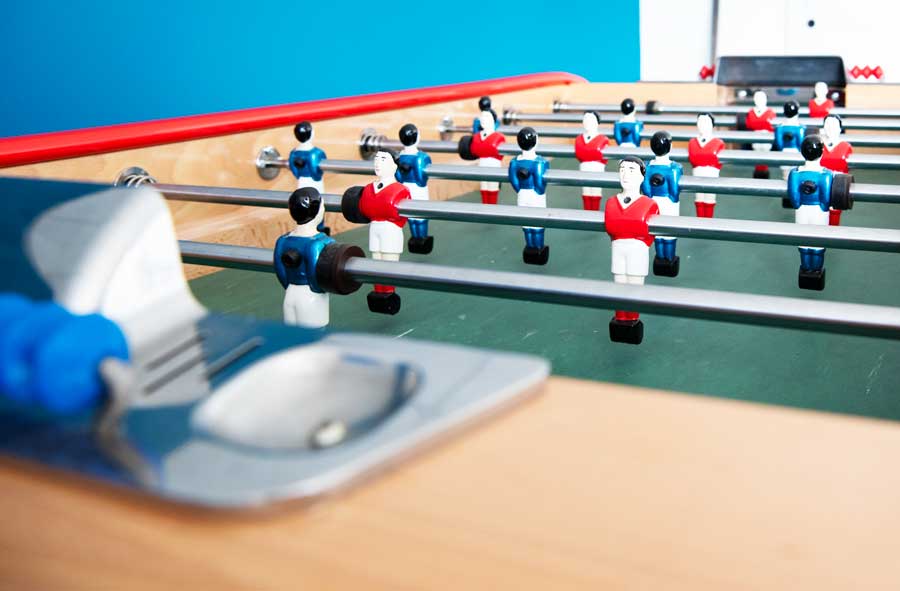 TO REMEMBER
• The production site of Noé  like the finishing factory in Flourens, is located on the outskirts of Toulouse
• Total area : 10 000 m2
• Building area : 2 000 m2  (possibility of extension of 2000 m2)
• Total amount of investment : 1,2M€