oxygène range
From my dining room to my gym is only a staircase that separates.
To offer the possibility to switch from a weekend exercise to a physical activity during the week is the best way to develop a regularly based exercise. Our OXYGENE range offers everyone for free to use an open-air gym in the heart of the city.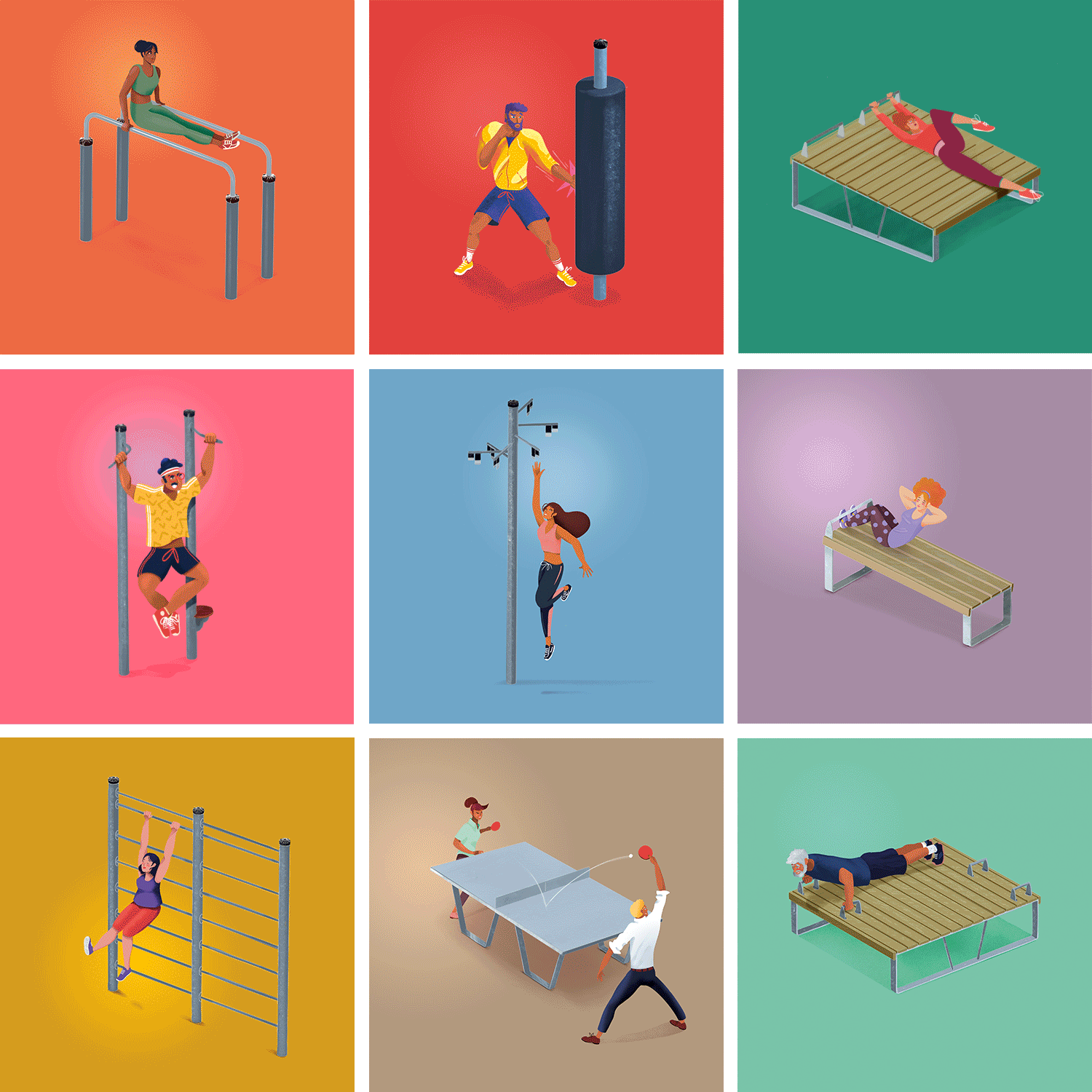 Developed in cooperation with a sport coach, these equipment are without compromise regarding the joy of sport and safety. With these fitness equipment only the body strength is used for a gentle training of the muscles, they are not equipped with any movable additional element.   
Our furniture for fitness in the city, whether used individually or collectively, can be adopted in public spaces as satisfactorily as during an exercise in a closed sports hall.   

Date :
Mars 2020
/
Author :
Yann-Yves Corlouër
/
Credit :
Illustrations Sébastien Gravouil © aréa
And when we talk about the advantages of fitness equipment made of hot-dipped galvanized steel so those are economical and qualitative, robust, simple and without special care and can therefore be placed in large numbers, everywhere and for all users.